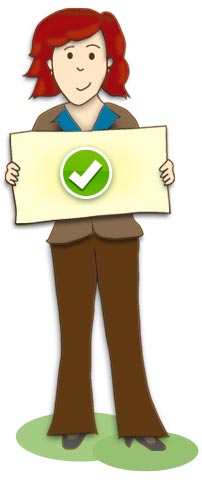 PCI Compliance Audit
If you're part of a major corporation or "big box" store, you're no stranger to regulatory compliance audits. The PCI Data Security Standards (PCI DSS) require that all Level 1 businesses (with more than 6 million credit card transactions per year) undergo a yearly PCI audit conducted by a qualified auditor.
But if you're a small business – defined by PCI DSS as Level 4 (less than 1 million credit card transactions annually) – and you're preparing for a PCI audit, then you've most likely suffered a data breach. An audit on top of a data security breach may seem like insult to injury, heaping anxiety on top of pressure. In truth, a compliance audit is nothing to fear.
What is a compliance audit?
A compliance audit is an assessment of your point of sale system.  Compliance audits are designed to:
examine your systems
identify vulnerabilities
prevent data from being compromised.
If you have already suffered a data breach, an audit is essential, as it will provide you with a roadmap to help avoid future breaches.
Nonetheless, undergoing the scrutiny of a compliance audit can be stressful. Understanding the process may alleviate some of that stress and help you to maximize your use of the information in the audit report. The following is a simple step-by-step guide to the compliance audit process.
A Merchant's Guide to PCI Audits
Because of the sensitive nature of credit card data, you must find a qualified security assessor (QSA) – approved by the PCI Security Standards Council – to conduct your audit. The QSA will start by evaluating your security infrastructure including procedures, policies, networks and systems. The QSA will then give you a risk assessment, which will provide the foundation for improving your data security.
The QSA will provide your staff with security awareness training, arming them with the knowledge and skills to meet all current PCI standards and regulations.
The QSA will review your risk assessment with you and prioritize the areas that need to be addressed.  This outline is necessary to improve your data security standards and may reduce the scope of the overall audit.
Once the priorities have been established, it's time to address the identified issues and make improvements. Depending on the complexity of the improvements to be made, you may opt to have the QSA manage  the process or simply act as a consultant.
This final step is actually an ongoing process. It will be your responsibility to continually monitor your security procedures to ensure that all PCI security standards are being met. Some of the commonly used methods and tools include PCI scanning, rogue wifi device scanning, executive compliance consulting, penetration testing, and event log monitoring and management.
How can a PCI audit help my business?
When you conduct a compliance audit with a qualified security assessor from Compliance 101, we provide you with a detailed risk assessment and guide you in addressing problem areas and improving data security.
Schedule a PCI audit now and secure your data.
The information on this page is not intended to be a source of legal advice. Therefore, you should not rely on the information provided herein as legal advice for any purpose, and should always seek the legal advice of competent counsel in your jurisdiction.