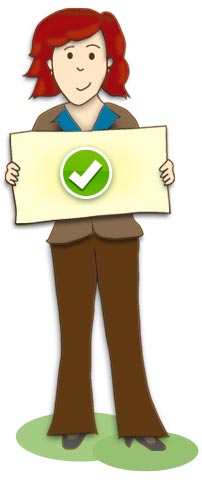 PCI Compliance Solutions
According to the 2014 Unisys Security Index, abuse of credit card data and identity theft are the top two things that scare Americans most, superseding their concerns about war and/or terrorism, computer and health viruses and their own personal safety. Little wonder, then, that keeping customers' personal information safe has become a top priority for merchants, credit card processors and credit card brands nationwide.
To that end, the Payment Card Industry Security Standards Council (PCI SSC) – an organization formed by the five major card brands – created the PCI Data Security Standard (PCI DSS). These standards apply to any merchant or service provider who stores, processes or transmits customer account data. If a breach occurs and the merchant or provider is not PCI compliant, they face expensive fines and fees, a costly and possibly lengthy audit, as well as additional restrictions. All these factors can result in a severe blow to their professional reputation that could result in the loss of customers and, ultimately, their business.
Compliance 101 offers small and mid-sized businesses numerous affordable tools and professional support to become PCI compliant and maintain that status.
The Compliance 101 PCI Compliance Solutions arsenal includes:
The PCI Self-Assessment Questionnaire (SAQ) – The first and most crucial step in the PCI compliance process. The SAQ is used to determine whether your business is already compliant. If it is not, there are additional steps you can take to achieve regulatory compliance under PCI DSS.
PCI Compliance Scanning – Network vulnerability and web application scans enable you to improve your data security and maintain PCI compliance. Detailed reports of the scan results prioritize vulnerabilities and identify remedial steps to get rid of them.
PCI Policy Builder – A customized set of security policies based on the way you process payment cards makes compliance with PCI DSS requirements easier.
PCI Security Awareness Training – Our on-demand, formal security awareness training program empowers businesses to maintain the highest security position possible.  This merchant-friendly program delivers workable solutions to combat the errors in mishandling sensitive data and satisfies PCI DSS requirements.
Data Breach Protection – A Compliance 101 benefit provided to protect you and your business financially in the event of a suspected or actual security breach. Data Breach Protection covers the costs associated with a breach including penalties and fees, audits and assessments, and card replacements expenses.
Professional Support – Compliance 101's team of professionals puts its expertise in PCI DSS to work for you by walking you through every step of PCI compliance to meet all the necessary requirements as they apply specifically to your business situation.  Personalized support is available by e-mail, online chat or telephone.
Compliance 101's comprehensive PCI Compliance Solutions on-demand subscription service is delivered via the web to get you started immediately on your road to regulatory compliance. The peace of mind that our service delivers makes it one of the greatest values you can invest in for your business.
The information on this page is not intended to be a source of legal advice. Therefore, you should not rely on the information provided herein as legal advice for any purpose, and should always seek the legal advice of competent counsel in your jurisdiction.