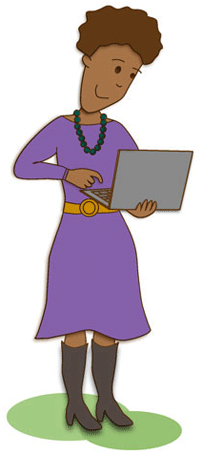 Security Awareness Training
The ugly truth about data breaches is it's not so much a matter of if you'll be a target, but when. The 2008 Study on the Uncertainty of Data Breach Detection in the U.S. by the Ponemon Institute concluded that approximately 80 percent of businesses in this country have been hit at least once by a data breach. That's why Compliance 101's Security Awareness Training is so vital to you, your business and your livelihood.
Whether by hacker, worm or virus; equipment failure, computer malfunction or malicious insider; chances are your database of credit card numbers, expiration dates, customer names, addresses and social security numbers will come under attack one day. But forewarned is forearmed, and by proactively planning and preparing for such an attack you can control costs, improve customer loyalty and preserve the reputation you've worked so hard to establish.
According to the Ponemon Institute, there are three main causes for a data breach: personal negligence, which accounts for 40 percent of data breach cases; system glitches (36%) and malicious/criminal attacks (24%). Small and mid-sized merchants often lack the awareness, security background and resources that larger businesses and corporations can muster to execute an effective security awareness training program to combat these threats.
Compliance 101 offers workable PCI compliance solutions and security awareness training that empowers businesses to maintain the highest security position possible while meeting the requirements of the PCI Data Security Standards (PCI DSS).
Meeting the PCI DSS requirement to have a formal security awareness program in place
Making all employees aware of the critical importance of securing cardholder data
Providing the necessary training as a downloadable file or on-demand video
Tracking employees' training completion rates
Eliminating the need to purchase a training program from a third-party vendor
Compliance 101's Security Awareness Training meets all existing local, state and federal mandates for annual security awareness training and is made available to participating merchants in its compliance program at no additional cost.
The information on this page is not intended to be a source of legal advice. Therefore, you should not rely on the information provided herein as legal advice for any purpose, and should always seek the legal advice of competent counsel in your jurisdiction.