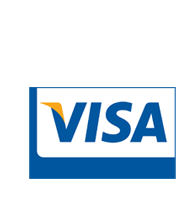 Visa Data Security Alerts
Visa is committed to helping merchants better understand how they can best protect their businesses and customers. As part of this commitment, Visa regularly posts data security alerts on www.visa.com/cisp. These alerts focus primarily on common security vulnerabilities, attack methods, and emerging risks identified in the payment system. Keep your organization informed by accessing alerts, bulletins, and webinars by subscribing to RSS feeds at www.visa.com/cisp.
As the holiday season approaches, Visa is reminding clients, merchants and payment system participants of their responsibility to protect cardholder account and PIN data. Criminals trying to obtain cardholder account and PIN data at the point of sale (POS) frequently target PIN Entry Devices (PEDs) that are known to be vulnerable. In the past, Visa alerted clients to PEDs used in tampering and skimming attacks. All vulnerable PED users are encouraged to upgrade to systems that feature the most up-to-date security.